The holidays are here, so there are people everywhere. And nothing makes me fantasize about a secluded cabin in the woods more than busy stores and packed trains. I took to Airbnb to look for a cozy cottage somewhere (anywhere!). Airbnb usually gives the most comprehensive search results when you search by city so open searches for cabins were surprisingly difficult. But I've done the work for you and compiled a list of some of the best cabins in Europe. You can access the listing by clicking on the photos.
Trieblach, Austria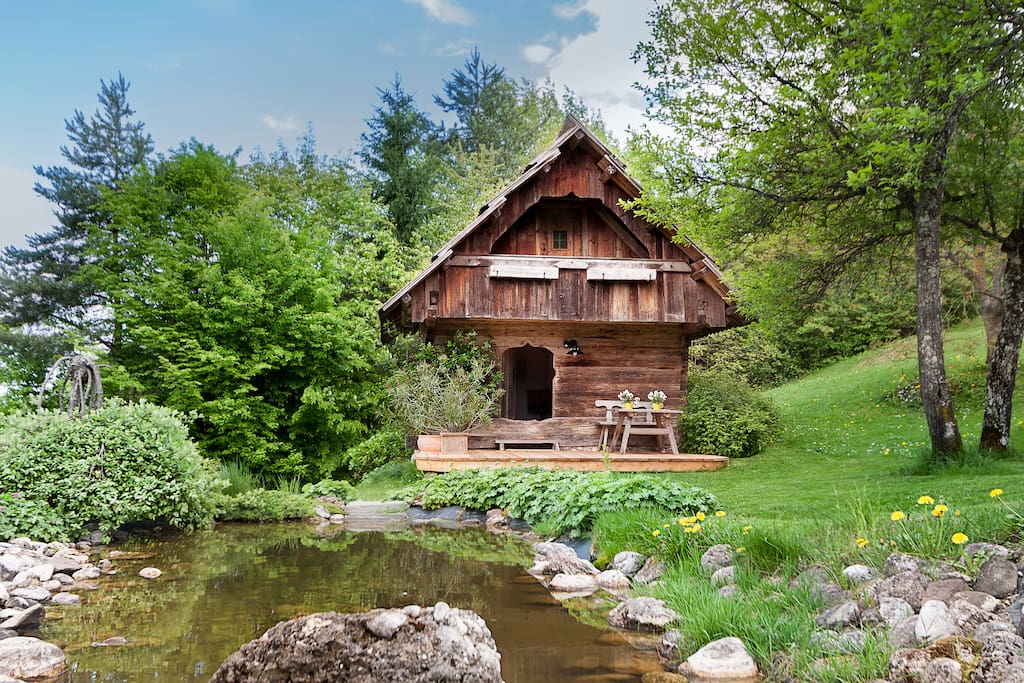 This tiny cottage is located in the south of Austria on the hills of Corinthia facing an adorable little brook – probably a babbling one. The bedroom is a nook just under the roof so you have a cute tented wood ceiling just above you. For a fee, they'll deliver breakfast to your cottage every morning. It's $98 a night.
Braunlage, Germany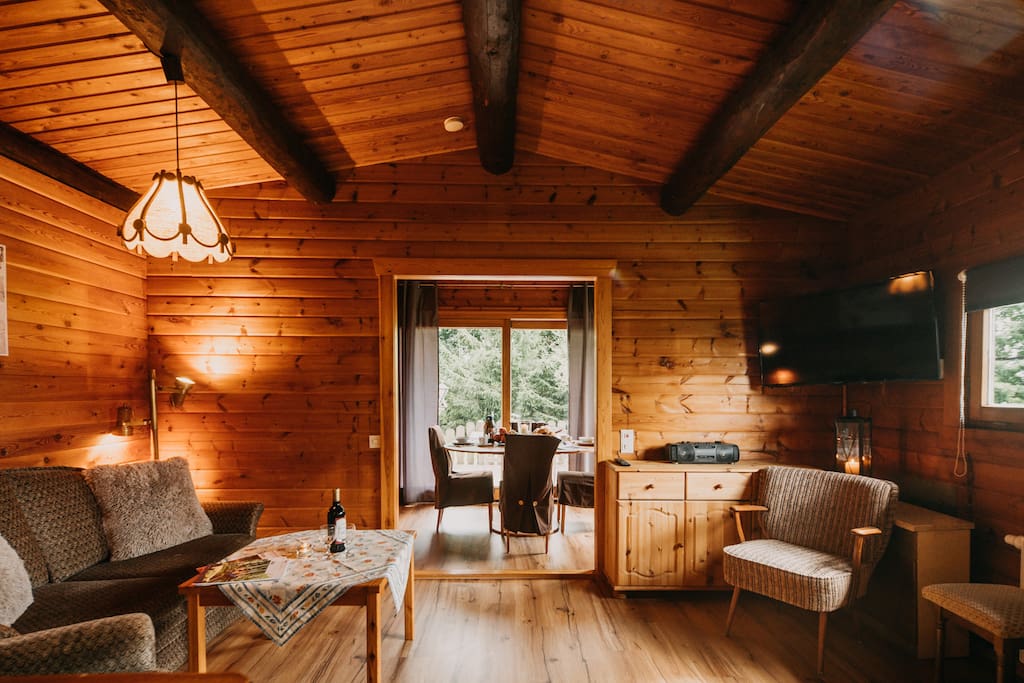 This gorgeous log cabin is located at the edge of a forest in Germany. Though the property does have close neighbors so it may not feel as secluded and peaceful as others, the inside of the cabin is so gorgeous that you probably won't want to go anywhere anyway. It looks like it should be in an interior design catalog. And who doesn't want to drink wine in a front of a fireplace in a design catalog? That's the dream! It's only $61 a night.
Hradčany, Czech Republic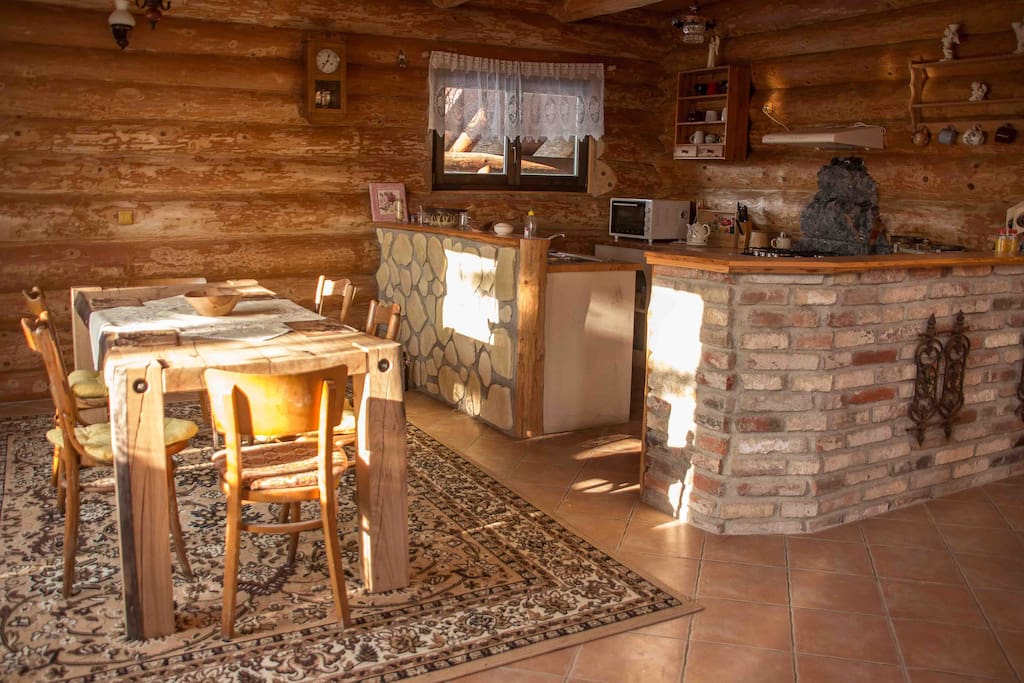 Just an hour out of Prague, this picture-perfect log cabin is just outside of the spa city of Poděbrady. So you can spend all day in a hot tub and come home to this adorable cabin. The only source of heat is the fireplace, which may or may not be sufficient for the harsh Czech winter. Maybe I'll find out and let you know. But at an average of $47 a night, it's not a bad way to maybe freeze to death.
La Thuile, Italy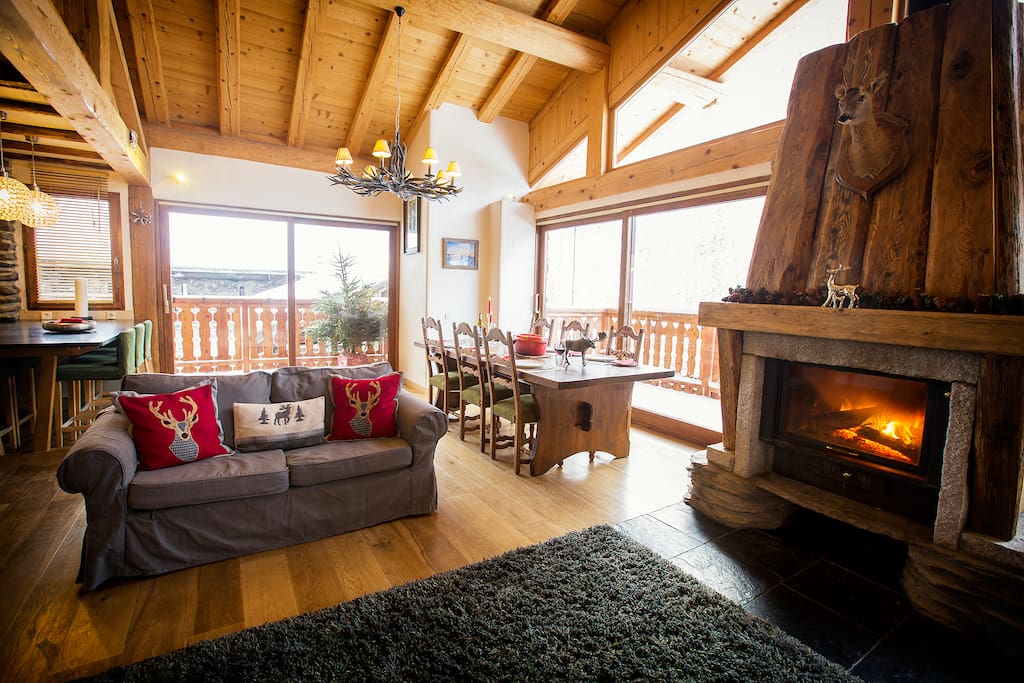 This is the kind of luxurious place you can rent if you're taking a whole family or 11 of your closest friends to a snowy retreat. The spacious chalet is located in a ski town and is just a few minutes from the ski station. The property has four bedrooms and four bathrooms, and a roomy living room for everyone to hang out and eat in, that's kept warm by a beautiful fireplace. Cost: $243 per night.
Borée, France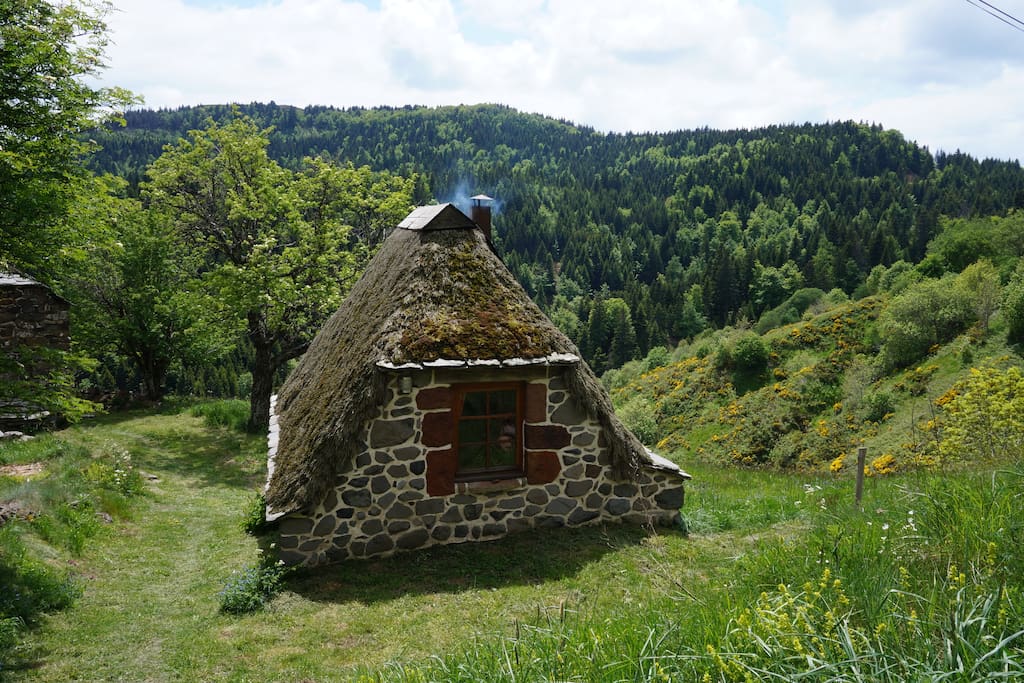 This stone house is located on the slopes of Mont Mézenc. The tiny home features a sweet garden that overlooks the mountains all around you. Inside, you can relax under the tented wooden roof of the cottage, where you'll find the bedroom. When it's snowing, the cottage can only be accessed by foot from the main road, so it could definitely be a good place to be murdered and never be seen again. But it's only $67 a night. And you should be so lucky to be murdered here.
Holmenkollen, Norway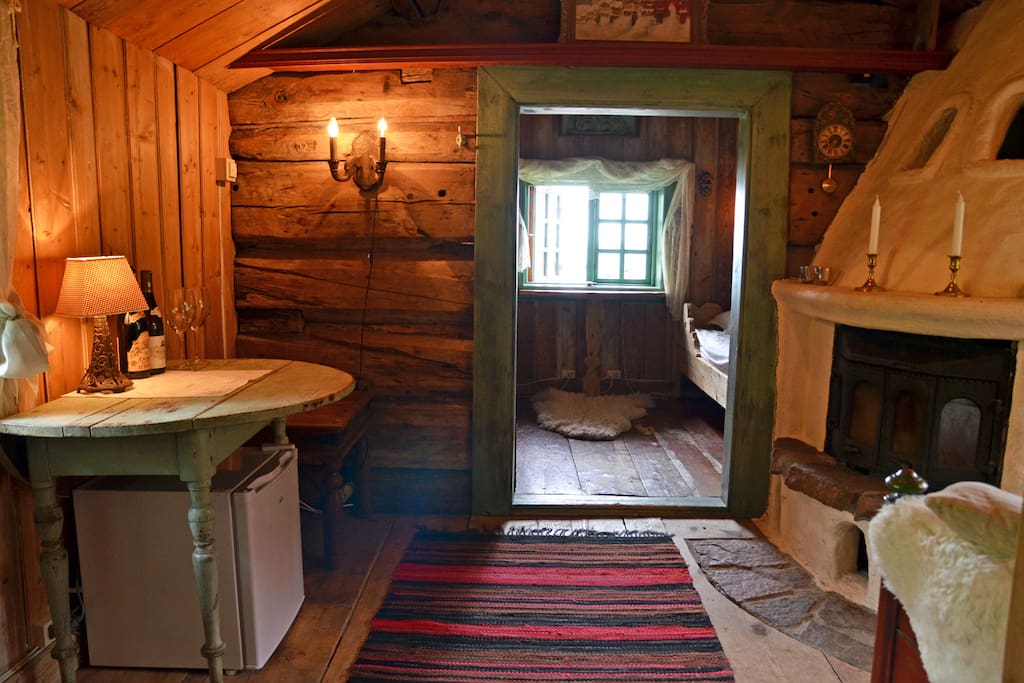 This traditional Norwegian cottage is actually accessible by the Oslo Metro, which makes this super convenient for anyone who doesn't want to feel too disconnected from the world. The interior looks like something you'd see in Oslo's Norwegian Museum of Cultural History. The traditional architecture looks plenty cozy and inviting. And it's $93 a night, which is not bad given that you can use this as a home base to explore Oslo.
Darżkowo, Poland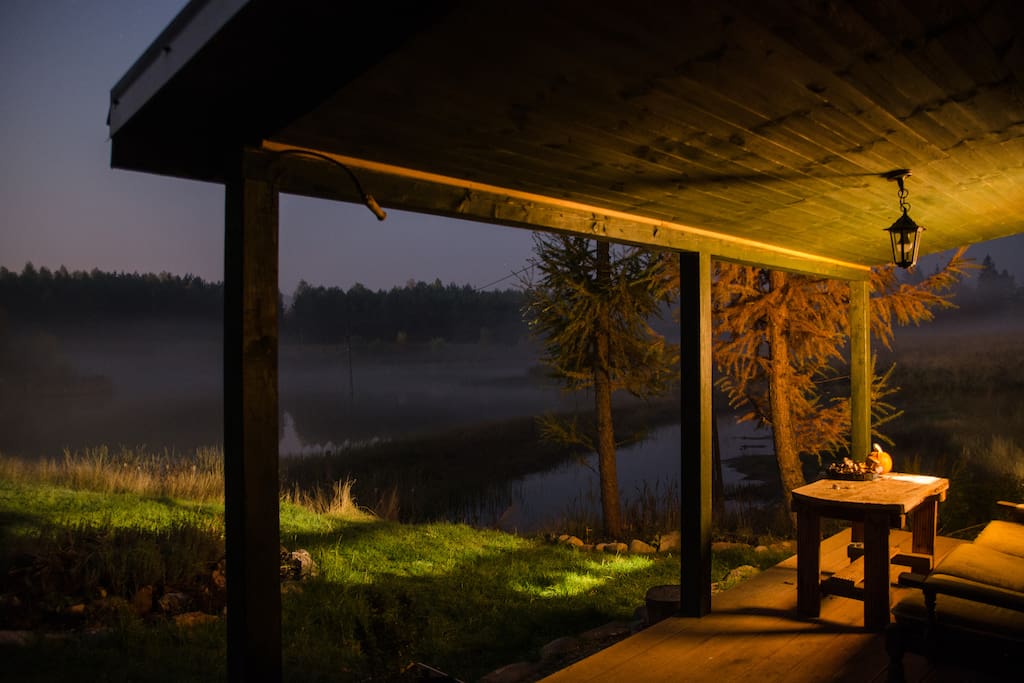 My favorite thing about this listing is the title in all lower case: "hut in the mid. of nowhere +2 bikes." The cabin faces a pond and is surrounded by a forest, and it has like a 60% chance of being a murder trap. For only $29 a night, you can play chess in front of the fireplace or take a canoe out on the pond. It's a fantastic place to get away from city life before you get brutally murdered when you least expect it.
Val d'Herens, Switzerland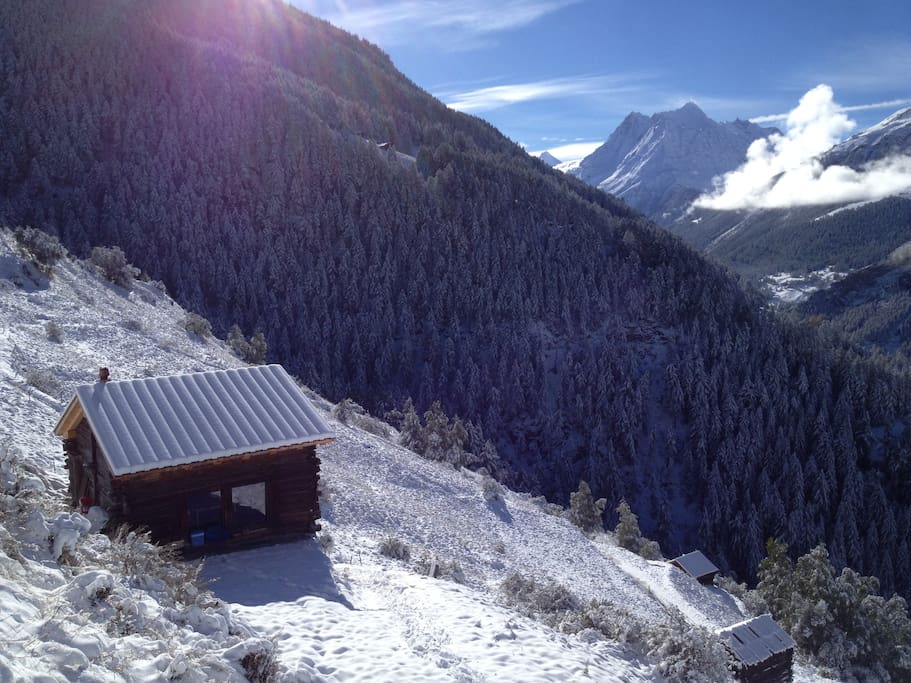 This hideaway is on the side of a mountain. The large floor to ceiling windows give you a spectacular view of the mountains without having to leave the living room. The inside is tastefully decorated with a mix of modern and traditional cabin decor. So you can get that rustic feel but still enjoy a luxurious remodeled shower. It also includes a raclette oven, all for $125 a night.
Humac, Croatia
Not all cabins have to be on a snowy mountain. This gorgeous cabin is on the island of Hvar in Croatia. The property is a villa of sorts with large gardens overlooking the ocean. The stone and wood cottage features a full-sized fireplace to keep you warm. And the whole house is solar powered and uses rain water, so it's an environmentally friendly option, too! The luxurious stay is only $55 per night.
Hvaler, Norway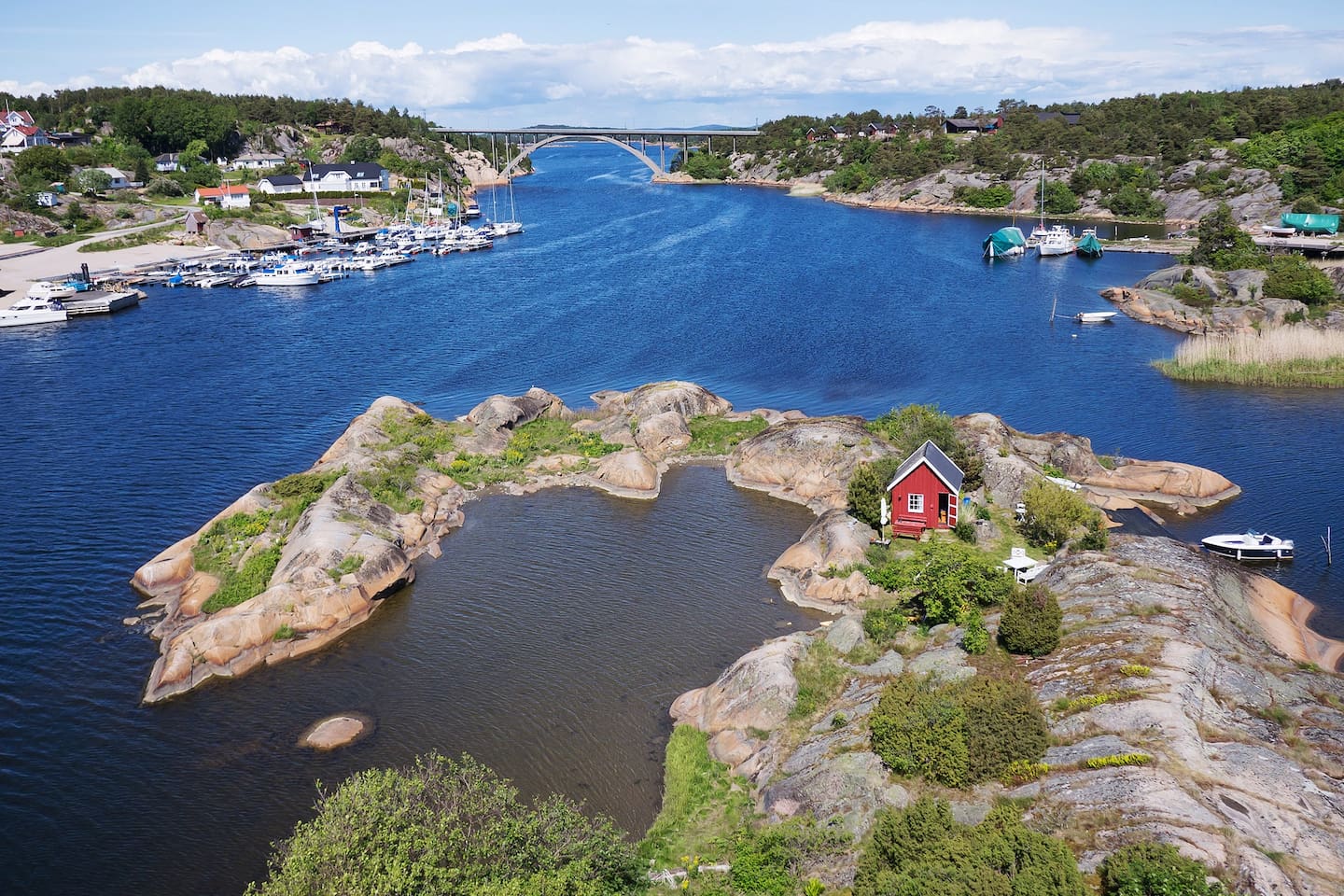 This is a fucking private island in Norway. Located among other small islands on the archipelago of Hvaler, this cabin comes with your own island and boat. The downside? There's no running water or electricity, though there is a fridge and stove. You can also grill outside or get in touch with nature by taking a dip in your private beach. So it's a bit like glamping, a little rough but on your own private island. All for $230 a night.
Kvalsund, Norway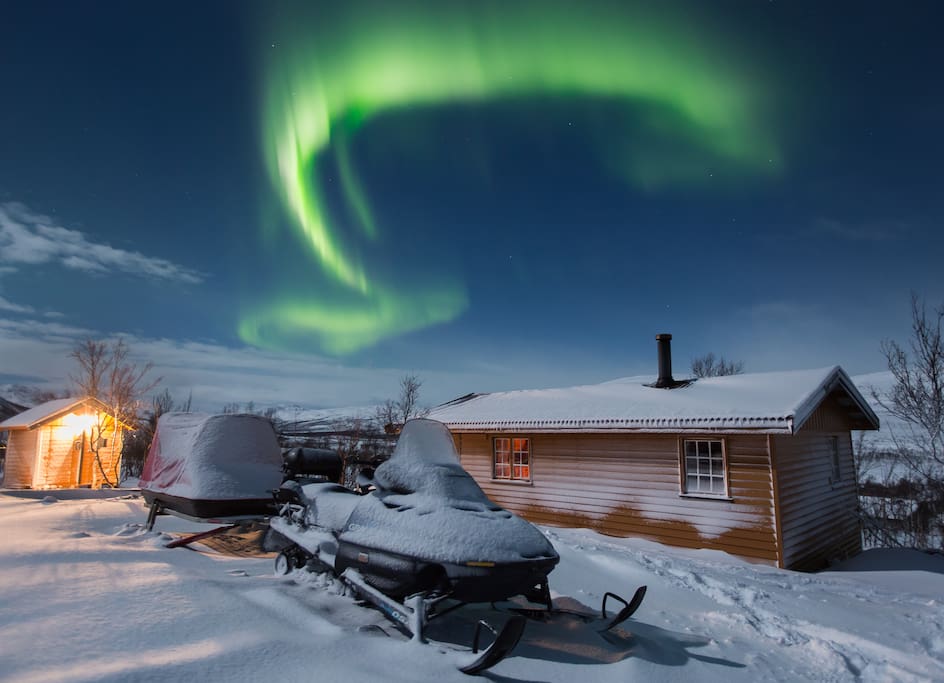 Obviously, Norway's cabin game is strong. And what this list needs is a place to watch the aurora borealis. This adorable all-wood cabin up in the Arctic Circle is sure to provide some unforgettable views of the northern lights. And the best part? There's a hot tub and sauna outside! The stay is only $56 a night, which is cheaper than most meals in Norway.